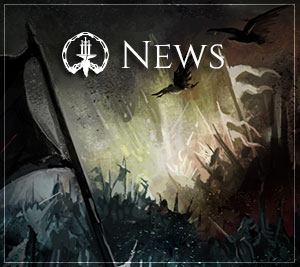 Welcome to our new website!
Folks,
It is with no small amount of pride and an equal amount of trepidation that I announce our new website will going online today. Thanks to all the hard work of the folks here at CSE Ground Zero and overseas, we will now have a website that is more worthy of our talented folks, as well as more worthy of containing the work that has been done by the team to date.We hope you like the new look of the website, and we are pleased to report that no Vikings, Tuatha Dé Danann, nor Arthurians were harmed (at least not yet) in the making of the website's front page! One of the many new additions to the website is the "Internal Test Chat Room" login. This is used by our Internal Testers to log into their chat area. We will be opening this chat area to other Backers during the continued development of the game.
Also, depending on how things go with the new website in terms of bugs and other assorted issues, we will also be debuting our new forum software early next week. Keep your fingers crossed!
Have a great weekend all! For those in the US, enjoy your Labor Day holiday!
-Mark
P.S. On a personal note, I want to thank all of our Backers for their understanding and support regarding the delay of the commencement of Alpha Testing. It is gratefully appreciated by myself and the team.