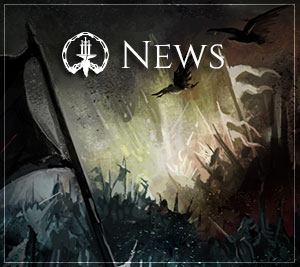 Top Tenish & More!
 In today's update, we will forgo the usual two-week user story list and instead focus on our "Top ten-ish" list, giving you just some of the biggest highlights of the week. This is because I am the guy who usually collates the user stories, and I am neck-deep in B1 tasking audits again, looking for any potential surprises or conversations that need to be resolved, ensuring we are tasking as efficiently as possible. That being said, let's talk about this week, shall we?
  We continued stress testing groups this week, and are still continuing to do so as of this writing. This is something that just needs lots of vetting in order to make sure we're in a good place to use that work as a base to start on guilds. We've also made continual improvements and bug fixes to the currently available ability components, so continued testing in that area remains a priority.
  Behind the scenes of those two testing points, we have several big systems that are still in progress, or are making iterative integrations at this time. And now, without further ado, our Top Ten-ish list, covering the week's highlights!
This week's "Top Ten-ish" list:
Top Ten-ish list:
Groups: Much appreciation goes out to those of you who have helped us this week, testing our first pass at groups. With your help, we found several points to improve so that we can have a fast and efficient system for B1.

Re-abilitation: We've updated how we compile our skill scripts. This is a significant improvement to the performance and memory usage of skills on the server. (Marc anecdotally said he'd improved upon Microsoft's API)

Re-abilitation: All primary and secondary components are in game, and we are working on all the class modifiers at this time. This week's focus has been making sure the stat values for things like damage, stamina cost, and so on, are being calculated correctly–and fixing them if they are not.

Re-abilitation: Consumables: Per the previous item, we've begun work on consumables, which touch several B1 class needs, such as archer arrows, or the Physician's potion-based abilities. Previously completed re-abilitation efforts have allowed us to spin off engineers to begin working on some of the class-specific needs. Feedback so far from those working on top of the new ability system has been very positive…specifically about how much easier it is to build on top of!

Re-abilitation: We've updated our combat logging, which can be seen in the "combat" panel in the chat console. This is only the first iteration of it, but so far, we hope this will provide a big leap in the user's ability to understand exactly what is happening as they play. This will make providing bugs and general feedback much easier. If you'd like to give us your thoughts on the current implementation, don't be shy–join us in the forums!

Re-abilitation: Deflection has been fixed and is now back in game. Depending on the weapon being used, partial attack damage can now be deflected.

Rendering: WIP – George is hoping to drop in the first iteration of HDR support (High Dynamic Range) to Hatchery, the IT server, today. It will really sing when he drops in the next needed piece: bloom. This lines up with our extended B1 list. For more information on HDR, and what it means to Camelot Unchained, head over to, of course, Wikipedia – https://en.wikipedia.org/wiki/High-dynamic-range_rendering

Multi-Zone: Improvements are being made this week on our multi-server tech to streamline it. The work being done now will put us in a good position to tackle the next phase…. Transferring projectiles between islands/servers! This tech, while difficult, and a little ways off from completion, gets us closer to those bigger land masses with large battles! We never said what we are doing is easy, but it's a necessity if we want to move the genre forward. 😉

Art: Animation: We've completed our initial pass of fidget animations from our extended Beta 1 list. Completion of this task further frees up our animators to audit the placeholder combat animations as that system comes online in the coming weeks.

Art: Weapons: We're getting down to the tail end of our needs for B1 when it comes to weapons. Weapon assets created in-house for Realm-specific variations were not part of our original plan, but as promised, we are making good use of our time. Completing a first pass of different weapons sets us up really well for not only in-game testing, but the later crafting system. A lot of care has gone into exactly how we build these weapons. This week we knocked off 9 different, basic daggers (3 per Realm), a one- and two-handed Viking hammer, 2 one-handed Arthurian and TDD maces, modeling work on 2 two-handed Viking axes, as well as a Viking polearm. Check the images below!

Developer tools: Several improvements have been made to our internal build pipeline that greatly speed up feedback for the artists. This is in preparation for hooking up the placeholder B1 SFX, VFX, and animations to abilities.
Great items to end the week on! Speaking of endings, let's end on a happy one! At the end of the list there, we referenced the weapons being created, and, in previous updates, how quickly we are working through these assets while improving visual fidelity. Here's some WIP shots of items that will soon be in player inventories, once the tech to do so is implemented:
I'm going to jump back a couple weeks and start our basic daggers off with some of the previously completed concept art:
Next we hit the modeling stage, which some of you may have seen during one of Jon's streams. This shot comprises the "high poly" modeling phase done in Zbrush:
This week we knocked off the material phase of these guys. I do want to preface this with the fact these are "basic" daggers, meaning they are less "bling-y" (more plain-looking) than some of our previous models, but pretty nonetheless. As a reminder, these material shots are not taken from within the game. Our next pass will be making sure they look great in-game. First off, Arthurian daggers:
Next up, Viking daggers:
And we finish with our Tuatha daggers:
I hope you agree that it's clear we're putting a lot of effort into making sure each of these weapons feel Realm distinct. The exciting thing is, the materials used on these will become part of our crafting system, allowing players to gather materials to create all kinds of visual, model, and stat variations.
Next up let's run through some of the other weapons in different states of progress from this week. First up, concept art of our basic Arthurian axes:
Now a little concept art love for the Vikings, specifically spears!
Next up, going along the stages of our pipeline, high-poly Zbrush renders of Viking two-handed axes:
More high-poly love for the Vikings with some WIP polearms:
We'll finish up with a material pass on one of our basic Arthurian maces:
Now, if any of you were paying close attention to our TDD maces (As I know you all are!), these guys went through a couple iterations. We needed something that matched our previous TDD-themed weapons, but also looked like it could crush some skulls, without getting overly confused with a bladed, or slashing, weapon. So to finish this off, we've got a couple of basic TDD maces modeled with materials from this week:
I keep using the term "wicked" when I talk about these!
For this weekend's testing, we will have Wyrmling Prep open for our Alpha and IT Backers. If the test goes well tonight and tomorrow, we may open the servers for our Beta 1 Backers as well. Rather than send out another email with the same information about tonight's test, we'll just ask our Alpha and IT folks to refer to the email that was sent out prior to this one, today.
That wraps up our week's update, ending on a slightly violent note, befitting a game that will see three epic and diverse Realms clashing to retake a world torn apart! Cheesy, but I couldn't help myself. Hope you all have a great weekend, and possibly a longer weekend for those with Monday off in the US. Those of us at CSE will be in the office, busy as ever, working to give our Backers a great game. Thank you for your continued patience as we push closer to B1. See you next week during our streams, on the forums, and in our thoughts!
-t