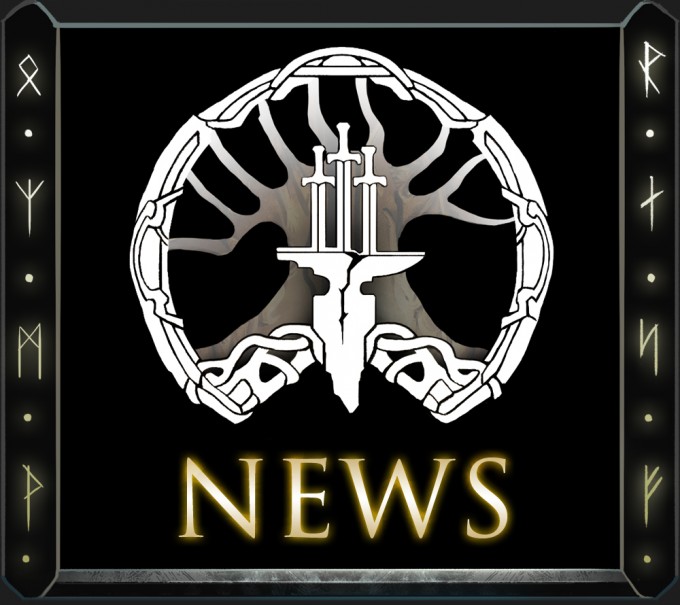 "The Giants" Stretch Goal Achieved!
Folks,
First, thank you all very much for your support of Camelot Unchained™ and our team here at City State Entertainment. I've said from the earliest days of our Kickstarter how lucky we are to have such a dedicated, excited and generous group of Backers. When we launched our KS campaign there were many who doubted that we would reach our $2M goal, saying that the lack of PvE as a defining feature of the game would doom our campaign to failure. Well, it's now been more than a year since we launched and not only did we make our goal but support continues to flow in from our Backers, both old and new. You are the folks who are making this possible and we will never forget that.
Secondly, now that the Giants of Camelot Unchained have been unlocked, tomorrow we will have some new and shiny art from Michelle and Sandra for the Golems. Personally, I'm excited to see this race make the cut for our game. Golems will add some unique twists to the game-play of our game and I look forward to sharing them with you over the coming months. Besides, they are a race that is rarely portrayed as heroic in games and with their awesome backstory (it's quickly becoming one of my favorites), I think our Backers will also be excited about playing them.
In Foundational Principle #15 here, I talked about the necessity of not using our Stretch Goals as simply a way to pull additional money to the studio by intentionally dangling very attractive goals regardless of their possible cost to the studio in terms of our development cycle. This stretch goal, "The Writer Cometh", is a perfect example of this FP in action. Bringing a writer aboard to help me with my stories, to write his own stories and to be a "keeper of the lore" is a great way to expand the backstory for this game at almost zero risk to the development cycle. If anything, adding a full-time writer/editor will free me up to focus on the things I really need to focus on over the remainder of the development cycle. Thus, I believe this will be a "net add" for the studio and should, if anything, speed things up a little. As I promised in FP #15, it is my job to ensure that we don't do anything dumb with new stretch goals.  And as the Stretch Goal promises, if we write a book of Becoming stories, all of our Backers will get a PDF of the book at no additional cost. I hope that the choice of our current goal proves, that as always, I and our studio will back up our words with deeds.
That's it for now folks. All continues to go well here and we'll have another update tomorrow.
-Mark