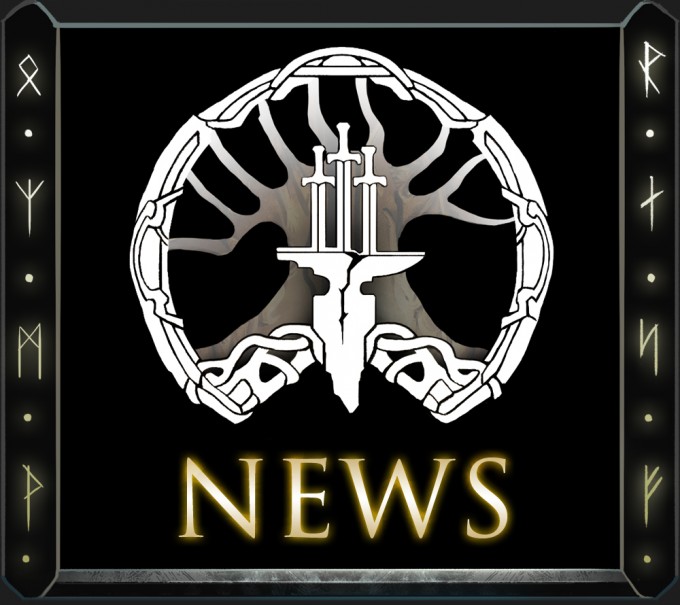 Producer Letter – March 2014
I must say, it feels like only last week I was talking about the state of Camelot Unchained™. How time flies when you're working hard. And work hard we have. As a quick update to anyone who missed that last letter, the month of February saw a host of improvements to our client, server and patcher allowing us to run 286 connections and players running around at 60fps!
Not to be content, our engineering team has continued to optimize and improve upon these systems. We recently saw the character data packets reduced by over two thirds their initial size. As Andrew puts it, "The magic is in the math!" In addition our engineering team has squashed more bugs than were created while continuing to manage adding more functions to the current tech.
Within our forums we continued to answer Backers' questions through our well named updates "Bring out Your Devs™" and "Piercing the Veil™." To finish off the month we began streaming, once again, on our Twitch feed! If you really want a peek behind the Veil there's nothing better than watching us work, live, straight from our desktops. If you'd like to see what goes into making Camelot Unchained keep an eye on Twitch.
During the first half of February we completed our long lost funding goal to create The Depths™ and quickly moved into our next stretch goal…The Giant races of Camelot Unchained! The first of those three races, the Viking Jotnar, as well as a horrific version for the Depths, tentatively called the Heart-Ripper, were recently revealed in a couple of brilliantly executed concept pieces by our concept artists Michelle and Sandra. The Viking's Jotnar is, of course, on the left while the creature that will be found within The Depths is on the right.
The second half of February we pushed ourselves to get more information about the game and the office out to our fan base. Massively.com recently ran a three part story about the concepting phase of our armor system which includes not only a look at our artist's designs and process but also a layering system we in the office are very excited about. You can read about that on their site HERE, HERE and HERE. Mark, not to be outmatched, divulged a long lost feature he's wanted to implement since he did so in his 2nd MUD Dragon's Gate, over on Eurogamer. Head over there to check it out if you already haven't!
Okay, now that's all fine and dandy. But what can we expect for the rest of March? First off we had a new team member joined us, Ben Pielstick, who came on board as a designer to take a crack at our game's many and varied systems. Based on what we have seen so far, we know he'll fit right in. Really, I ended up playing Tetris with his desk just before I wrote this letter. He and Mark are happily sharing documents and design discussions and we expect that will continue to go well based on what we've seen so far.
Next up we'll be revealing the concepting work of the Tuatha giants while simultaneously modeling and rigging one of our Viking concepts. We may stream some of this work so keep an eye on our site for updates.
Lastly is our big goal of the month. By the end of March we'll be utilizing a great deal of tech the engineering team has been working on to improve not only our client but also the art and functionality of our internal testing arena. What does that mean?
– 300 to 400 people running around simultaneously with simple combat while maintaining a high frame-rate (60 FPS) and reduced bandwidth usage..
– Imported terrain and objects through our improved asset manager.
– Simple vfx (We'll resurrect our old system simply for testing purposes.)
– Havok physics and collision – Yes, this means jumping and projectiles will soon be possible.
Now I know you're thinking – okay cool! Large scale battles as promised. We still have a long way to go (and we are obviously off to a great start) but we're aiming for maintaining a minimum of 30fps (subject to hardware of course) with effects turned on, extensive terrain and geographic features, etc. in these types of battles when the game goes GOLD! See you at the end of the month 🙂
-Tyler