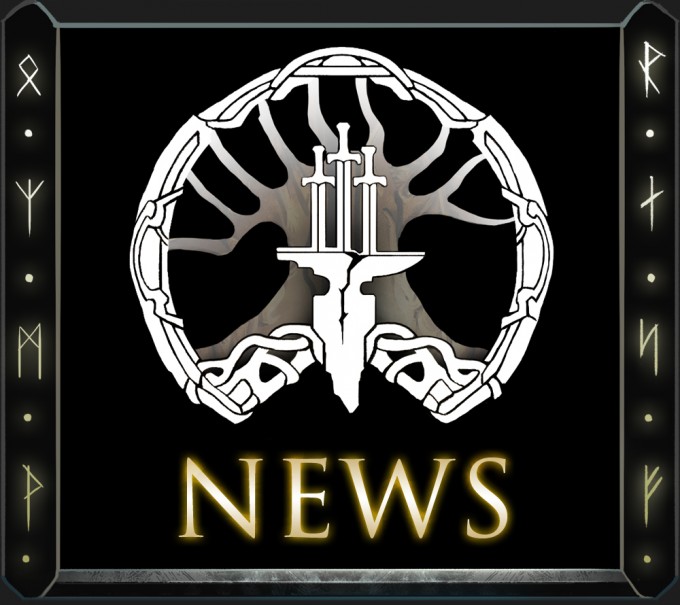 Producer Letter – April 2014
Welcome back, Spring! I'm sure many of you out there are looking forward to a change in the weather. In Virginia we've had several bouts of wonderfully warm weather, then suddenly two days of snow. I now fully understand the saying about winter releasing its icy grip.
I want to start this letter off with an apology. Last month, we had several goals that we ended up missing by a couple of days. Unfortunately, this meant our planned testing event at the end of March had to be postponed. This mostly happened due to faulty communication or unclear goals, both of which fall upon my shoulders. I balance two jobs: One as Producer, the other as Environment Artist. While I was purposefully focused on art at the end of the month, we learned that pendulum had swung too far to one side. After all, the progress of the team is more important than an extra happy tree.
With that being said, the team is on board for more stand-ups (everyone literally stands up and tells the rest of the team what they are working on), more meetings, and more communication. Key to these is keeping them focused, quick, and productive.
As I was saying, April! Our designer Ben Pielstick has hit the ground running. New blood in the office is always welcome, as fresh eyes and enthusiasm help drive the team. Both he and Andrew have been full of smiles as they work on a combat editor for the game. Behind the scenes, Ben continues to take our ideas of the game and turn them into an actual system. It's all I can do to keep my headphones on and mouth shut when simple design or lore questions turn into full-fledged system discussions. It's total nerd bait.
Just last week saw the arrival of our first intern, Max Porter. Max comes from a creative writing background heavily steeped in fantasy. His primary duty is to help Mark create the lore and world our players will be fighting for. Bonus! He's a DM! We've already set up the first Pathfinder game.
Additionally, the month of March saw an increase in interviews, which has continued into April. From that, we have a new programmer starting next week who will bring some greatly needed help to the engineering team. Once he officially starts, we'll formally introduce him to our Backers. He's a seasoned MMORPG developer, and even though he's not even here yet, I already have tasks lined up for him! We are close to adding at least one additional MMORPG veteran programmer, and we have another couple of promising candidates running through the pipeline. As we continue to add bodies, we've begun the process of relocating across the hall to a bigger office, where we will have the space for more team members, more whiteboards, and a real-life balcony! (Not sure if we want that last one with the Southeast pollen season coming up?)
In April, the engineering team is focused on improving our tools to make work easier for the artists and designers while continuing to optimize the current client code. Our engineers deserve a lot of credit, as they are not only tasked with creating an engine from scratch, but also the tools and editors to go with it. "A massive undertaking" would be putting it mildly. As Mark has mentioned in prior updates, we've really had a difficult time finding new and talented programmers to add to the team. While the current team has done yeoman's work in meeting our goals, there is no doubt we would prefer to be further along than we currently are in development. The good news is that Mark has kept a tight rein on spending so we remain in excellent shape and the new programmer(s) will help immensely. We know we need to pick up the pace over the next 5 months in order to hit Alpha on time, and that is our intent.
Art is "in the pipe, five by five," finishing up concept and modeling of the current stretch goal, "The Giant races of Camelot Unchained™." The Tuatha Giants required more time than usual, which ended up really giving us the space to hone in on a look that I think people are really going to like. We're not trying to rush anything here, and we don't move forward until everyone agrees, "it looks cool." The most recent version of the Tuatha Giants have quickly become a personal favorite. From there, we'll be moving to the Arthurian Giants.
As our forum-goers know, we have two greatly anticipated changes coming. First, we have a new storefront that will have several much-requested capabilities such as combining and upgrading pledges. Thank you to our current backers for their patience. We really want to make sure we test the crap out of these capabilities before we let you guys loose on it. We also have a new forum service launching, and while it's not all arted up yet, the new forum will be more functional and stable than our previous forums. We hope our backers will feel welcome to stretch their legs and wits.
As we approach the unveiling of the Giants of the Tuatha Dé Danann, we want to share some additional early concept work that Michelle and Sandra have done so far for them. First up is a head study done by Michelle.
As so much of our concept artists' work does, this piece included some of her influences for her concepts. Next up is Sandra with a whole lot of TDD Giant heads, torsos, beards and fun bits, lots of bits.
Some pretty cool ideas there eh? Our final piece is another study from Michelle. This time focusing on their possible foreheads.
That about wraps things up for my Producer Letter for April. We are rapidly approaching the anniversary of our successful funding of Camelot Unchained. To quote Mark, all I can say now is, "Watch the skies!"
That's it for April. See you on the forums!
Tyler