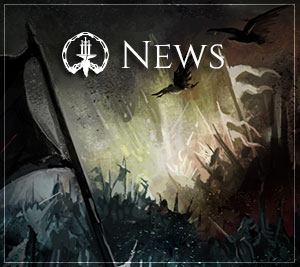 Personal Update – Tuesday, June 2nd, 2015
Folks,
I just want to update you, our Backers, and other interested readers on the status of my wife Janet, aka Lady J. Her surgery was a complete success! Fortunately, there was no evidence of her cancer metastasizing beyond the tumor's location. As such, she has an excellent prognosis, and is now at home, resting comfortably. For the next few days, my son and I will function as her "beck and call boys" (sorry, I couldn't resist a movie reference), but after that, it's back to the fun and frolic of helping bring Camelot Unchained to life. As I told the team, it feels like a giant weight has been lifted off of my shoulders, and that is a very good thing indeed.
Over the decades, gamers (particularly online gamers), have had a tendency to be painted as anti-social miscreants, basement-dwelling bottom-feeders who delight in the misfortune of others. And, while no game, Community, and/or developer is ever perfect, the outpouring of warmth, emotional support, and kind words and deeds from our Community has truly touched the hearts of my whole family. For that alone, you have my deepest and most sincere gratitude. Beyond that, only the universe knows the effects of prayers, good and kind words, energy, etc., but what I know, in every fiber of my being, is that your actions have made, my family and me even happier on what was a difficult but already happy day. Thank you so much for that.
My best wishes to all of you that your own family and friends, if/when they go through their own trials, have the support of people such as yourselves.
And, as I always say, never with more strength and more heartfelt than today, thank you so much for your support.
-Mark