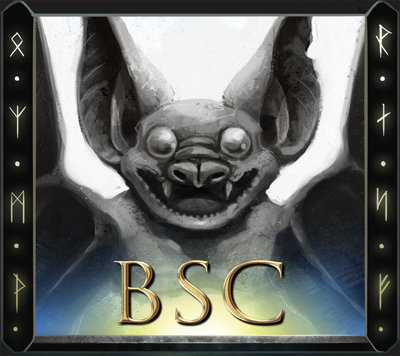 Evening Update – Thursday, July 10th, 2014
Folks,
The BSC Days are rapidly approaching, and today's update is the last major update before they begin next week. The first bit is a special shout-out to our Internal Testers. For the upcoming BSC Days, we need you to delete and reinstall our patcher. You will be receiving another IT email about this, but we thought that another reminder couldn't hurt. So, please uninstall the game engine and then, using the same link you have used before, please reinstall it. Do not simply uninstall it and reinstall the version you have on your PC, make sure you have downloaded the latest build and install that one.
Secondly, I have attached a file with next week's schedule for the BSC Days. As you can see, the schedule is really chock-full of presentations, interviews, contests, and a surprise—or two or three. We'll be covering everything from the crafting system to the U.I., and more than a few things in between. We've got contests planned almost every hour of the BSCD, and people who participate in the BSCD will be able to win prizes that range from some Founder's Points, to hardware, to actual Camelot Unchained Founder Tiers. Some contests will be tied to social sites (Facebook, Twitter, etc.), but other contests will take place on our Forums (and are thus limited to our Backers) and elsewhere.
Most of the presentations have already been recorded and edited but each of those presentations will be accompanied by a live Q&A with the presenters. So, you will not only get a ton of information from the presentations themselves, but you will also get the opportunity to talk to the presenters after the presentation. Of course, our Backers will be able to continue those conversations on our Forums after the Q&A ends.
We will also be Live Streaming the game engine (it isn't what we would dare to call a game yet), every night at the end of day's presentations. The version that we will be showing then will be four weeks old, but, depending on how things go, we might have something else to show you by the end of the week. We will be asking our IT folks to jump in if they can (it is not a requirement of IT, that would be unfair), so you'll be able to see real Backers running around and beating on each other with sharp, pointy objects.
Besides all of that fun stuff, we will also have interviews with almost all of our team's members (you should get to know the people that you have Backed to make this game), additional Live Streaming sessions, and yes, people walking around in bunny and duck suits. You will also get a glimpse of our not-so-shiny new space, and some other things as well.
Also, our new store is in the final stage of its shakedown, and we expect it will be fully operational during the BSC Days. If things go well, we might also be able to begin testing our new website and potentially our new Forums. We didn't expect to have any chance to deploy the latter yet, but they are progressing so nicely our IT folks may be able to get a sneak peak during the BSCD.
And as I used to say back at Mythic Entertainment – as required by lawyers everywhere – this schedule is, of course, subject to change. Hopefully it won't shift a lot (or at all), but anything can happen (and it usually does).
I hope seeing the schedule makes the BSC Days even more real, and that you are as excited to see the presentations listed therein as we are to finally to able to show them to you. Be prepared though, there are some really BSC ideas that we will present to you. I promised our Backers that we weren't going to simply try to remake any one particular game, but instead draw upon a large number of games for inspiration. Speaking for everybody at the studio, we hope you enjoy our presentations. At least it's safe to say that none of them are boring.
You will see five different .jpgs which include the daily schedule and the full schedule at the end of this update.
Well, that about wraps up today's update. I hope it finds you all well.
BTW, as per our updated schedule, all times are in EDT.
-Mark