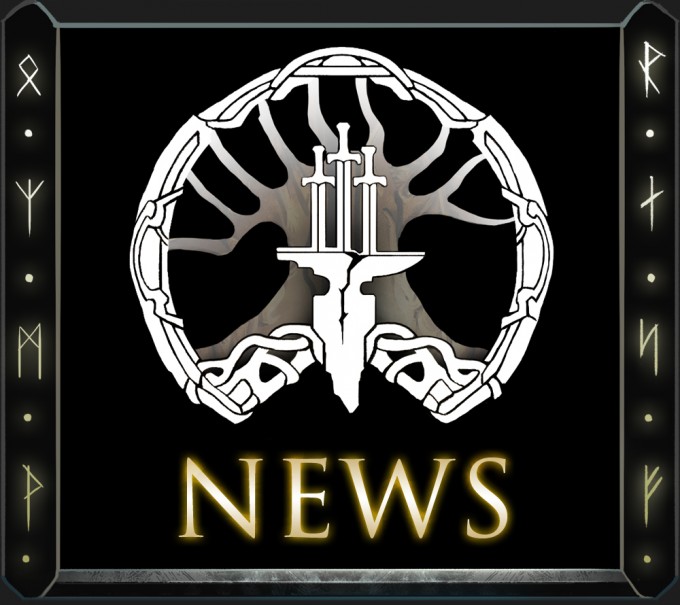 Camelot Unchained T-shirt Voting Begins! – Monday, November 10th, 2014
Folks,
A few months back, we posted our first run of some possible Camelot Unchained™ T-shirt designs on our forums. Based on the forum responses, Michelle and Sandra came up with some great designs. The response in the office was pretty much the same: both Backers and CSE wanted to purchase more than one. While we still need to determine the production and distribution pipeline on our end, we need your help to narrow the scope of our first production line of T-shirts. We plan to make these available on the Camelot Unchained Store at a future date, hopefully before the end of the year.
Many thanks to our forum participants. Now we want as many of our Backers as possible to have a vote, so we are sending a very quick and simple survey out to all of you wonderful people. Use the survey link, in your Backer email, to pick your top three favorite T-Shirts, starting with your most favorite design. The survey will run for the rest of the week. You may only vote once (and cannot change your vote), and we will post the interim results of the survey on our forums daily. Next Monday, we will announce the winning T-shirt designs.
Frankly, Michelle and Sandra made our life too difficult by coming up with lots of fun and different designs. That's why we want you to decide! Save us, Backers, you're our only hope! – MJ 🙂
Thanks for your time, and we hope to see you on our forums or in the next P.A.T. test!
– t