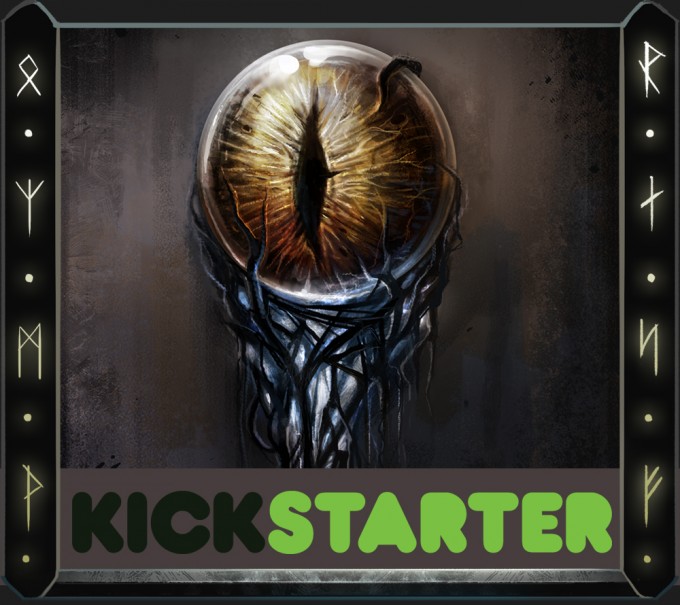 Afternoon Update – Monday, March 17th, 2014
Folks,
Sorry for missing last Friday's update but it was a very busy day in the studio. Everything goes well here, lots of candidate interviews and the game is moving along nicely. Today's update focuses on a number of things. The first is the March Producer letter from Tyler. A link to the full letter can be found here. Sorry it was a more than a little delayed this month but that wasn't Tyler's fault. Between various illnesses, a new baby and lots of other things all happening since March began, we didn't get it posted before now. Next up, I would like to officially introduce our new game designer, Ben Pielstick. For a young dude, Ben has amassed a lot of experience in working on/with RvR and PvP systems including doing a stint me at another company that you are all very familiar. Instead of me yakking it up about him, I'll let Ben introduce himself:
Hi everyone!  My name is Ben Pielstick and I'm going to be helping Mark out with designing Camelot Unchained.  At present that job is somewhat like running around the office with a butterfly net catching all the BSC idears fluttering about and impaling them on pins into cases called design documents (hopefully that is as far as that analogy goes).  As far as my background, I've been online gaming since the days of MUDs and I spent a lot of time in the first generation of 3d MMORPGs which I have a lot of nostalgia toward so along with a lot of you I've been looking forward to the old school theme of CU since the Kickstarter, and now I'm really excited to be a part of building it.  
This is by far the earliest I've started on a project after getting in on the last years before launch on WAR, SWTOR and Firefall, so it's a great for me getting in on the earliest parts of the fundamental systems that make the game work.  While there is quite a bit of Oz themed stuff around the office, unlike most studios there isn't a whole lot hidden behind the curtain here at CSE so expect to see updates on the design side of things pick up a bit soon(TM) since I'll be here to make sure Mark isn't pulled in quite so many directions designing the whole game while also keeping the studio afloat. If there is anything special you'd like to know about me, feel free to ask on the backer forums or in chat and I'll do my best to keep in touch as we quickly roll along towards alpha and beyond.
-Ben
---
The mere fact that Ben wanted a 2nd go-round with me and more RvR joy after his experiences with WAR, SWTOR and Firefall says a lot about his character. Whether that is due to his optimism or naivety, well, I prefer to believe in the former but as usual, your mileage may vary.
From our artists, a teaser for the Giant race of our TDDs. The art team is also in the process of finishing our HelBound model, including some early animations, and it should be ready for "show and Hel" in two weeks. 🙂  Michelle and Sandra are drawing their fingertips down to mere nubs. and as a result, they should be revealed a little bit before our HelBound makes his triumphant appearance in the virtual flesh. In the meantime, here's the aforementioned teaser for the next TDD race.
The programming team is working with Andrew to get a GDC build that he will be walking around with at the show this week. Work on the engine continues to go well and we have some programmer candidates that have passed through the first wall of testing and interviews so hopefully we'll have some good news soon on that front too.
Finally, a video update from Andrew and I that falls under the category of "thank you." You'll find the video here.
That's it for now. If you happen to be at GDC this week, you might spot Andrew walking around with our current build on a machine that comes to us courtesy of the folks mentioned in the video update! It's a pretty nice piece of hardware and we hope to other things to announce with this company in the coming months.
Enjoy the rest of your week!
-Mark
P.S. Last week we made the decision, after way too many issues with our current forum software, to make a change. So, we made a "call to the bullpen" which in this case is IP.Board, made by Invision Power Services Inc. Charles has already begun setting it up so it shouldn't be too long before our forums have a different look and feel.