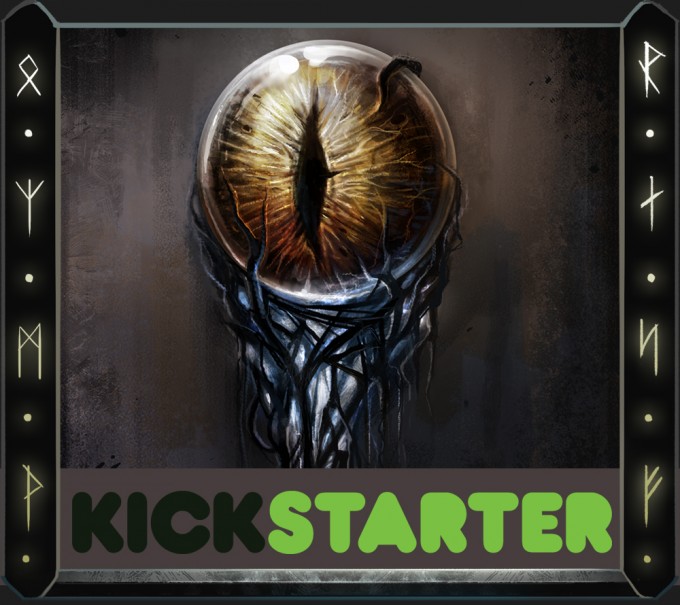 Afternoon Update – Friday, May 2nd, 2014
Folks,
Today is a very special day for both City State Entertainment and our Backers. It was a year ago that our Kickstarter successfully closed its campaign. Since that day we have continued to unlock our Stretch Goals and the total amount raised from our Backers and our investors (including $2M from myself) is now over $5.6M. None of this would have been possible without your help and we are so grateful for it!
This update, #99 is a rather important one for us. First, this week saw our reaching the $2.6M Stretch Goal which unlocked the Giant Races of Camelot Unchained. Over the past month we've been releasing various bits of concept art for the Giants of the Vikings and the Tuatha Dé Danann. As part of today's update, here are two additional concept pieces from Michelle and Sandra that show the Arthurian's Giants, the Golems as well as a possible race for The Depths™ and elsewhere. As always, I hope you enjoy them. First up are two of the Arthurian's Golems.
   Pretty cool huh? Next up is a possible Giant for The Depths!
Next up are 3 concepts for other Arthurian Golems.
Another part of this update is to let you know that hiring for the CSE team has been going fantastically well these past few weeks. We have 4 new programmers joining us over the next 4 weeks as well as a talented young Web/UI designer. With these new hires (3 of the programmers come with significant MMORPG development backgrounds), our little team now is well positioned going forward. This means that our programming team will be at 9 people by the end of the month. We do wish that we had been able to find these folks earlier in the development process but better late than never. I expect that once the new people are fully up and running here that updates to the game and to Internal Testing will proceed much faster.
Speaking of Internal Testing, starting next week we will be inviting certain non IT Backers into IT (free of charge of course) as a way of thanking them for their support both on our Forums and outside those comfy confines. This will be an ongoing process over the rest of the game's development cycle.
Next, we woke up this morning to a rather unique and awesome surprise from one of our Backers, FriarJon. He created a video (he wrote the lyrics and sang) that simply blew us away. I won't spoil it for people so head over to our Forums or to this link here to enjoy his efforts.
Finally, and most importantly, we are in the process of preparing a very special event for Camelot Unchained. All I'll say about it in text is that its working title is "BSC Days in May." For all the details, please listen to the video, it's much more fun that way! This is going to be an important event for Camelot Unchained and our Backers and I hope you all are as excited as we are by what we will be presenting this month.The video can be found here. Again, you WANT to view the video, it will be worth it.
Again, our deepest thanks and appreciation. It's been a great year and without your help we wouldn't have even made it this far. So, from all of us at CSE and especially from Andrew and I, thank you all very much!
-Mark